The signal vest has many uses. They all relate to security in one way or another. In this article, we will only discuss road safety issues, both for drivers and passengers of a car, if necessary, to unexpectedly go out onto the roadway, especially in poor visibility, and for pedestrians and cyclists.
Do I need a signal vest
Traffic regulations do not oblige the driver to wear a signal vest when exiting the car. However, for safety reasons it is of course best to wear. Moreover, it should be stored in the passenger compartment of the car, since you need to walk along the roadway to the trunk. Perhaps during the day, in clear weather, the relevance of using reflective vests is not so obvious, but in conditions of poor visibility, especially at night, the ability to notice a person on the road in advance is very important. Dark-colored clothing is hardly visible even in headlights. On the other hand, you might not hear a car pulling up, especially an electric car that is quieter.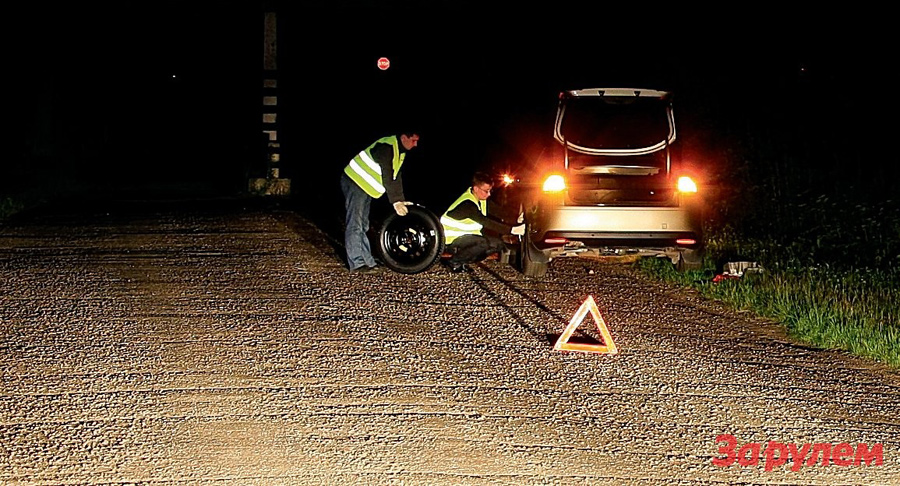 Colors of signal vests
It is recommended to make signal vests from yellow, orange or red fabric. Moreover, the fabric should be fluorescent, that is, reflect ultraviolet light in the form of a normal light. This greatly increases the visibility. Technically, this means that the chromaticity coordinates (X, Y) and the minimum brightness (betta) of the color must match the specified values.
The most important element is the reflective tape on the waistcoat. It is they who make the main contribution to the visibility in the dark.
Rules and standards
As already noted, as of November 2020, there are no strict rules in Ukraine regarding wearing a signal vest. For general reasons, it is possible to recommend putting on a vest before getting out of the car, which means keeping it inside the car, keeping it clean and testing how noticeable it is in different situations.
In Europe, the requirements for signal vests are stricter. Many countries even provide for quite large fines for his absence.
As for the standards, you can see the international (Russia, Armenia, Kyrgyzstan) GOST 12.4.281-2014, which contains the requirements for labor safety standards.
The timing of the wear of the signal vest is usually not set. True, over time, fabric and reflective elements can lose their visibility due to material degradation, therefore the recommended service life of a signal vest is one and a half years.
Where else is it used?
The use of signal vests is mandatory for road workers, firefighters, rescuers, ambulance doctors, patrol officers. Reflective capes are often worn by cyclists, especially those taking part in sports marathons.